Driveway Cleaning and Resealing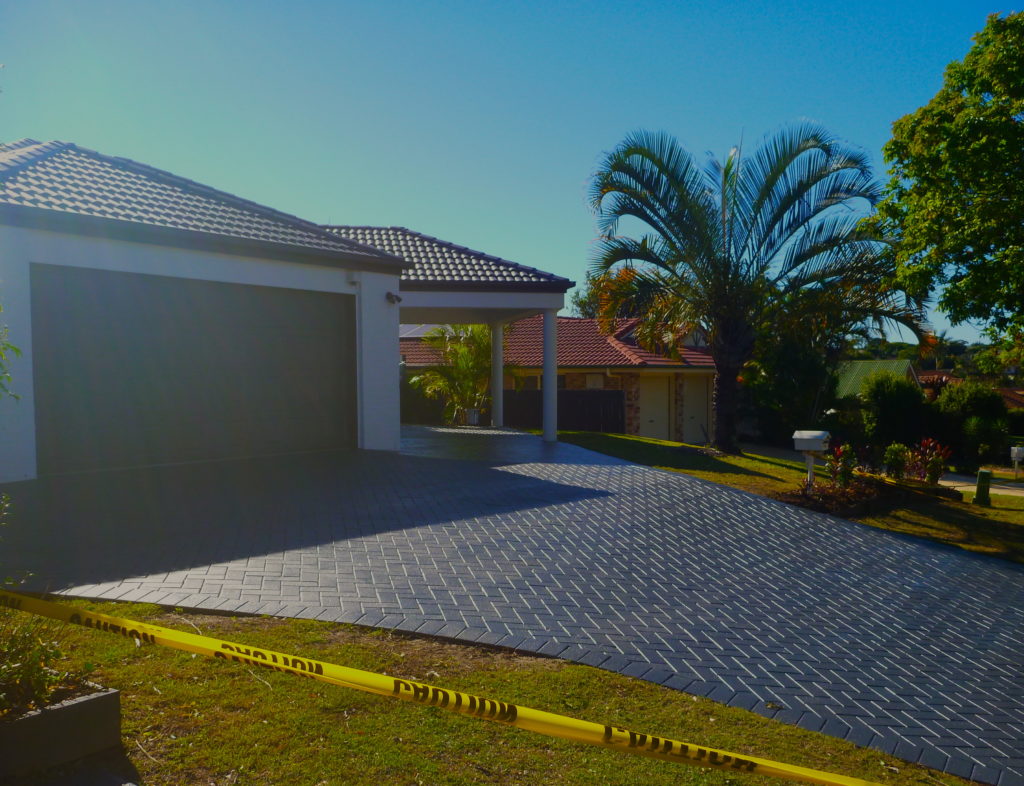 Is your driveway looking dirty, mouldy, or in drastic need of a facelift? At Bayside Roof Repairs and Restorations, we look after a whole lot more than just your roof. We can clean and reseal your driveway too. And seeing as your driveway is one of the very first things people see (and walk on) when they come to your house, keeping it top-notch condition has many benefits. With our driveway cleaning and resealing services, your driveway will not only be returned to its former, brand-new glory, it will also be protected for years to come.
Driveway cleaning service
Much like your roof, your driveway is a large surface that is exposed to all the elements. That includes everything that South East Queensland's wild weather can throw at it:
hot sun
driving rain
hail stones
dirt
mould.
Unlike your roof, though, your driveway also has to contend with extra things like oil leaks from your car and stains from household products.
All this wear and tear means that your driveway can start to look unsightly very quickly. But because it happens gradually over a period of time, often we forget how good our original driveway looked.
Why use our driveway cleaning service?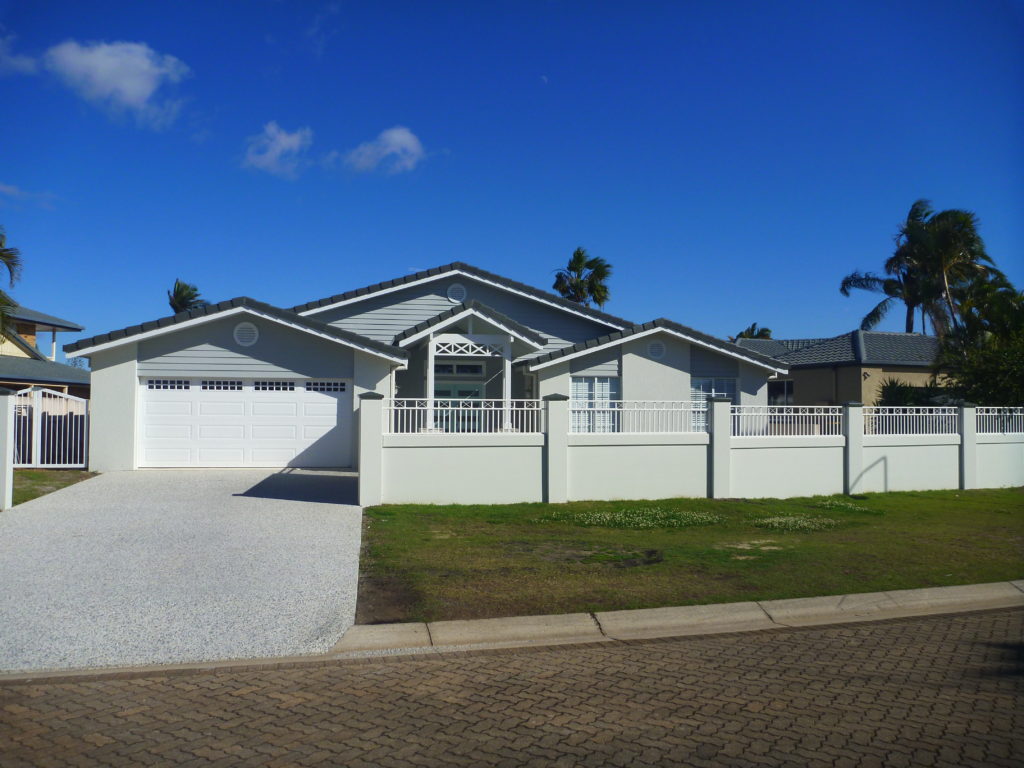 With our high-pressure driveway cleaning service, your driveway will look as good as new again. In just a matter of hours (or even minutes) we can strip away years of gunk.
There are many benefits to using the Bayside Roof Repair and Restorations' driveway cleaning service. These include:
a new looking driveway
a much less slippery driveway
reduced risk of accident from you or your car sliding around
improved re-sale value and rental appeal of your property
the ability to reseal your driveway and protect it for years.
What driveways can we clean?
We can clean pretty much every kind of driveway on the market, including:
plain concrete
exposed aggregate
stenciled concrete.
To find out if we can clean your particular driveway, contact us today.
Driveway resealing service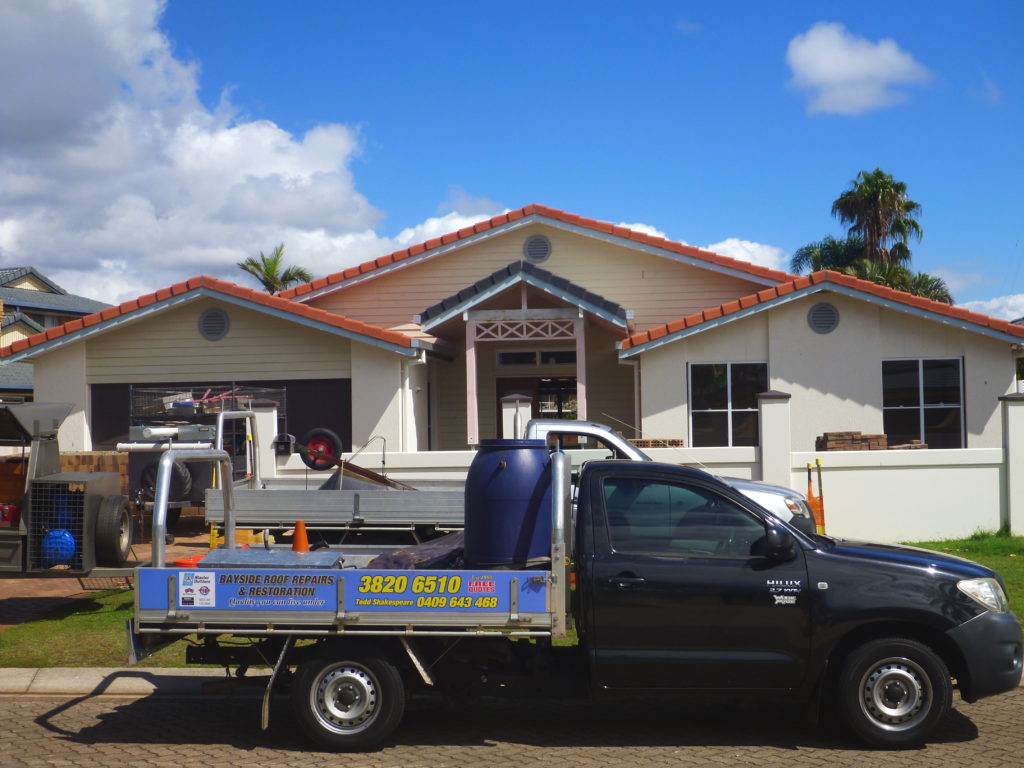 If you're planning on getting your driveway cleaned, it's a really good idea to get it resealed at the same time. This extra little investment will save you money down the track by protecting your driveway and reducing the need for it to be cleaned.
The benefits of driveway resealing include:
protection from oil stains or acid spills
less mould growth and regrowth
less moisture coming into contact with the concrete, limiting mould growth, etc.
protection from the sun's UV rays (which leads to wear and tear)
less oxidisation (which leads to wear and tear)
easier cleaning in the future
less driveway cleaning needed
improved overall appearance of your house.
Contact us
To find out more about our driveway cleaning and sealing services, or book in a treatment, contact Bayside Roof Repairs and Restorations today.