Does your metal roof need maintenance?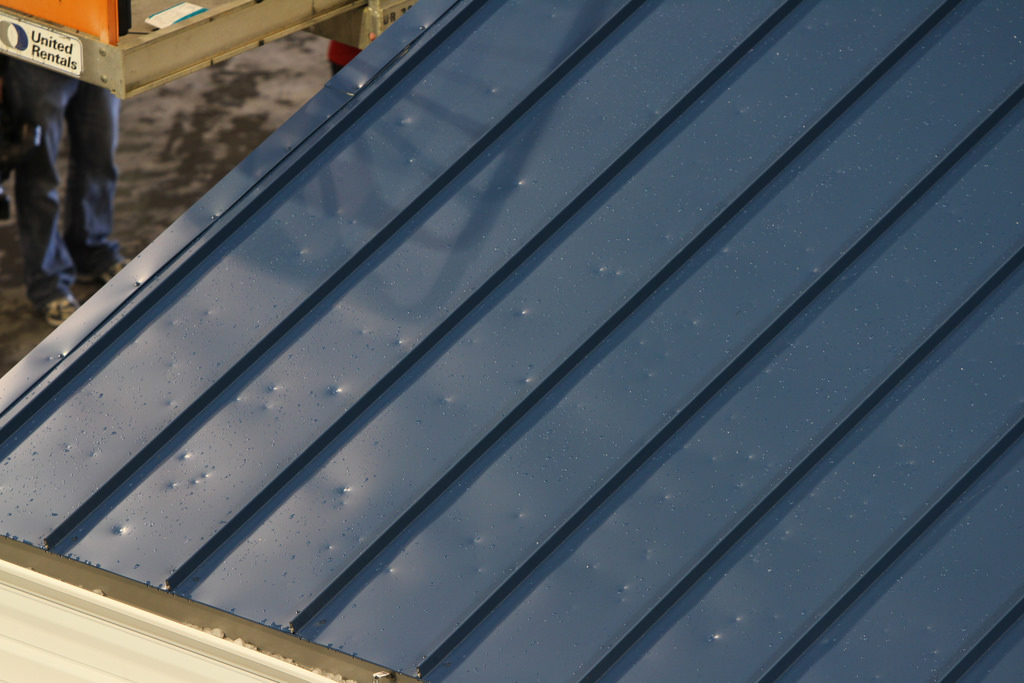 At Bayside Roof Repairs and Restorations, we have the skills, experience and know-how to do any metal roof maintenance job.
Whether your metal roof could benefit from a little bit of TLC or needs to be completely replaced, our team of roofing experts have got you covered.
We can maintain and restore all kinds of metal roofs, including:
steel
aluminium
copper
zinc alloy
stainless steel.
Metal roof maintenance services
Our metal roof maintenance services can fix (and prevent) all kinds of problems. Below are the most common issues with metal roofs that require maintenance.
Moving and warping
When exposed to certain conditions, metal roof materials can move and warp. This places stress on other components and may also lead to leaks and cracks. High temperatures and extreme weather conditions are two things that can cause movement and warping of metal roof panels.
Damage
Metal roofs are known to be strong, but they are not immune to damage. Things like hail, fallen branches, and other debris can damage a metal roof. But damage isn't just caused by environmental factors—if your house has issues with its foundations or structure, causing movement, this can also lead to significant roof damage.
It's very important that the grounding of your metal roof isn't damaged, as this can cause a significant safety risk. Metal roofs need to be insulated so they protect you from lightening strikes. Make sure that your grounding is in tact and functional.
Corrosion and rust
Metal roofing is made with a protective coating to prevent against corrosion and rust. But if this coating's seal is broken or worn down, this can lead to rapid deterioration. And if you live in a coastal area, the extra salt in the sea breeze can also lead to problems. Maintaining the integrity of your metal roof's coating is important to prevent corrosion and rust.
Expert metal roof maintenance
Bayside Roof Repairs and Restorations are your local metal roof maintenance experts. We have been servicing Brisbane Bayside, Logan and the Redlands for close to 20 years. Also, our team has many more decades of industry experience.
So when you need metal roof maintenance advice and service you can trust, contact us.
Metal roof maintenance cost
The cost of metal roof maintenance can vary significantly from job to job. Therefore, the total will be influenced by factors like:
what your roof is made of
how big your roof is
what needs to be done.
Regardless of your situation, we always strive to provide great value for money and competitive prices on all our services.
Contact us for a maintenance quote
For a quote on metal roof maintenance for your property, contact us today.