Roof Storm Damage and Insurance Work
Has your tile roof been damaged in one of Brisbane's infamous summer storms? At Bayside Roof Repairs and Restorations, we're experts at handling storm damage and insurance work for tile roofs. So, no matter how major or minor the job, our team of professionals will fix your roof as quickly as possible and to the highest standards.
Storm damage to your tile roof
If you've lived in the greater Brisbane area for any stretch of time, you will no doubt be familiar with our rather menacing and destructive storms. For example, one minute it's hot and the sun is shining, and the next the sky is dark, the wind is blowing a gale and hailstones are falling from the sky.
These storms often rip large branches off trees and can even uproot entire trees themselves. And if a tree falls on your roof, it can be very scary as well as costly. Even hail can do a fair amount of damage all on its own if it's big enough.
If you have storm damage to your tile roof, get in touch with us at Bayside Roof Repairs and Restorations. We've seen just about everything you can imagine—from damaged tiles, to holes in the roof, to roofs that need to be completely replaced.
We'll assess the damage and get onto it as quickly as possible, especially if you have a hole in your roof, exposing you and your loved ones to the elements!
Insurance work for storm damage
Hopefully, if you've sustained damage to your roof during a storm (or any other incident), you'll be covered by insurance. But the first thing you need to do is contact your insurance company to make sure you are covered for the damage.
Once they've confirmed that you're covered, they will often want to assess the damage before giving you compensation options. This usually involves a cash payout or the option to get repair works billed back to the insurance company.
In any case, Bayside Roof Repairs and Restorations are very experienced with insurance work and making sure all requirements are met.
Experienced with storm damage and insurance work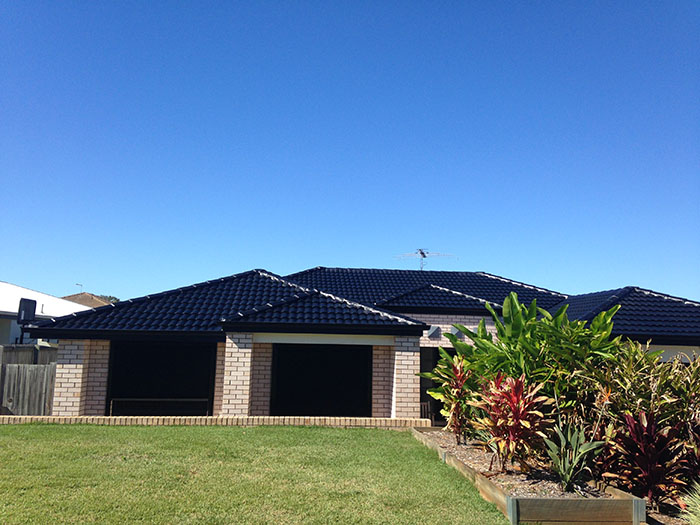 Bayside Roof Repairs and Restorations have been fixing tile roofs in the Brisbane Bayside area, Redlands and Logan since 1999. Our years of experience and customer referrals make us the trusted local business for any storm damage and insurance work.
Some of our expert services include:
roof tiling
all repair work
re-roofing in tiles
pressure cleaning
re-spraying tin and tiled roofing.
Contact us about storm damage and insurance work
If you have any questions about storm damage repairs and insurance work, contact us. We can discuss your options and work out the best possible solution.