Today we are discussing the best paint types for different roof surfaces.
At Bayside Roof Repairs and Restorations we use only the best quality products on your roof.  The products we use are built to last, because when it comes to your roof you don't want any nasty surprises.
We use two main roof paints:
Industrial Roof Coatings – Roof Protect, and
Dulux Acra – Tex Roof Membrane
These are the two industry-leading products – Dulux comes with a 10-year warranty and Industrial Roofing comes with a 12-year warranty for complete peace of mind.
Both products can be used on metal or tiled roof surfaces (including corrugated metal roof, colorbond metal roof, concrete tiled roof, or another type of tiled roof eg terracotta)
Roof Protect from Industrial Roof Coatings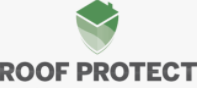 Roof Protect is a roof membrane that is 100% Australian made.  This roof paint is suitable for most roof types – colorbond, concrete and terracotta tile. The Roof Protect products can also be used to paint fascia boards and gutters. It is the glossiest and thickest roof paint available and has the highest micron count thickness available.  The manufacture process uses 100% acrylic emulsion that has a higher (than normal) surface tension. This is what gives the paint higher gloss and longevity with gloss retention. This also means that the roof remains cleaner longer.  This product is a premium roof coating – sealing and protecting your roof from airborne pollutants and Queensland's harsh climatic conditions. It looks great and will add value to your home.
The colour range is derived from the Colorbond range using low tint percentages to achieve the desired colour.  The product is applied using approx 6m2 per litre and comes in drums of 15 litres.
Roof Protect is friendly to the environment, low VOC, and is washed in water. Rainfall can be collected safely after the first roof wash or rainfall.
up to 15 year guarantee (approved applicator)
Protection from UV
Safe to collect water for use
High stain and dirt resistance
More than 10,000+ colours
100% Australian Made
Tex Roof Membrane from Dulux Acra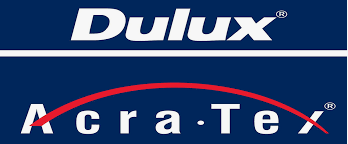 AcraTex Roof Membrane from Dulux is a high build, waterbased, pigmented, 100% acrylic roof coating that is available in gloss and satin finishes. It can be applied to prepared concrete or metal roofs that are needing restoration. The latest formula provides better gloss, less chalking, and easier product application.  The colours stay fresh and the finish lasts longer.  AcraTex is designed to restore roofs and improve appearance of homes. The application properties have been improved to provide a protective membrane paint that applies just like conventional paint.  The advanced polymer cross linking technology creates a durable, hard surface which provides reduced dirt retention and longer lasting gloss on Corrugated Iron, Zincalume Roofing or Concrete Tiles.
Formulated for easy application especially on metal roofs
Large range of Colorbond and traditional AcraTex colours available
Same day re-coat with easy clean up and low odour
Minimises retention of dirt, resists pollution and chemical attacks
Available in Satin gloss finishes that match new Colorbond roofs
The largest and trusted coatings brand in Australia
AcraTex offers a great finish that lasts longer, and fully backed by Dulux.
Is it better to hire a professional to do the job?
When you contract a professional roof company like Bayside Roof Repair and Restoration, we ensure:
The colours are right (eg complimenting or highlighting other parts of the home)
Only quality products are used for satisfaction long into the future
Safety for you and the family during the restoration and painting process
Envy from your neighbours with your new roof that looks amazing.
We also offer gutter painting, as getting the colour and look of your gutter is just as important.

If you would like to discuss painting your roof (and you live in Brisbane north to the Sunshine Coast or Brisbane South to Logan and Brisbane Bayside or Redlands) contact us at Bayside Roofing for all your repair, restoration and roof painting needs. We also have a roof maintenance service so we can check your roof on a regular basis.